Jesse resurrects an Elite Sports Betting favorite, VFW Joe, in preparation for his upcoming article series "Why I Am Better at Poker Than You".
---
Meet (re-meet?) VFW Joe
In these unfamiliar, even scary, times, it's nice to be reminded that some things will never change. The sun will rise in the east, 1+1 will equal 2, Paul Rudd will look like……well……Paul Rudd.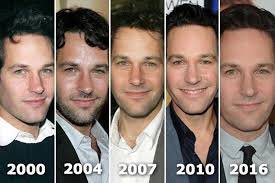 Something else that will never change is that somewhere, in Anytown, USA, in a dimly-lit, wood-paneled VFW hall, there will be three things: A neon "Busch Beer" sign on the wall, a cigarette machine that hasn't worked since 1992, and a guy we call "VFW Joe" sitting at the bar.

I know VFW Joe is sitting there because — like Paul Rudd looking like Paul Rudd — it's just what he does. Day after day, week after week, VFW Joe sits. On ordinary days, in ordinary weeks, Joe talks to whomever is lucky (unlucky?) enough to find themselves within earshot, usually about sports or, more precisely, the sports he's betting on or, even more precisely, the sports he's betting and losing on. He pontificates, loudly, about his current string of "bad luck": How the coach, or the refs, or that peanut vendor in the background, are "screwing him". He screams about how Valparaiso has covered in their last 5 home games against Missouri State, and the fact they're not covering now is "ridiculous".

These, however, are not ordinary days. There are no sports for Joe to bet on — not even "gay, European" ones like soccer — so he and the boys at the hall must get their entertainment from something they haven't thought about in awhile: Poker.
---
VFW Joe and Poker
He may not play much anymore, but there's one thing Joe is certain of: He's good at poker. Really good. Okay, he's great. He thought about playing in the World Series of Poker Main Event a few years back, and surely would have at least cashed, but his wife wanted to take a trip to Branson to see that Dolly Parton-themed rodeo and they could only get tickets for that exact week.

Joe even thought of "going pro", but the only way to do that from Anytown, USA was to play online, and Joe really hated online poker: He tried it once but was "always" getting sucked out on because the players were "so bad, they didn't know how to fold!" and because "the sites were rigged" to help the bad players. Between that, and not being able to see his opponents' faces so he could pick up on their "tells" ("it's 90% of the game, you know!?"), he knew online poker wasn't an option: After all, it wasn't "real poker".

With online poker dead — and the live poker boom on life support — in 2011, all of Joe's games dried up, and so did Joe's interest in playing.

However, these trying times have forced everyone to get creative with their entertainment options, so Joe and the boys put together a weekly poker game down at the VFW hall, and Joe is licking his chops…
---
Back to Reality
Needless to say (hopefully), Joe should probably not be licking his chops. In fact, it's likely his buddies are about to start generating second incomes off of Joe and his terrible, horrible, no good, very bad understanding of poker. That's where we come in.
VFW Joe is the perfect example of an average person. Therefore, his understanding of poker is the perfect example of everything the average person misunderstands about poker, and, as such, I'm going to use him to illustrate everything I do that makes me better at the game than him and people like him.
Next week, we'll jump into the game down at the VFW and see what Joe is up to and what we can learn from his many, many mistakes!
---
For more VFW Joe, check out TheAlgoholic's article series "Why I Am Better at Sports Betting Than You".